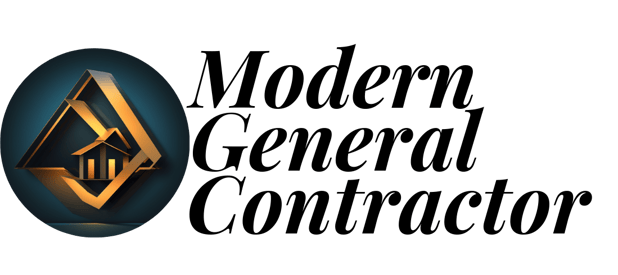 How to Avoid Hiring Unreliable Contractors for Your Project
Based on a True Story
We were inspired to write this blog by a real case where the client became suspicious of the quality of the job and the time frame, prompting them to seek a second opinion. Eventually, we stepped into the project and realized that the kitchen cabinets hadn't even been ordered, despite money being paid four months ago.
This is not the first time we've helped our clients deal with the consequences of a contractor failing to comply with the agreement. Here's an inside look at why this happens and how to prevent it.
While unreliable contractors cause significant losses and serious damage to the industry's reputation, in most cases, there is no intent to cause trouble for the client. It's often due to mismanagement of finances, offering low prices for projects in an attempt to secure the job, and failing to control risks.
I would group contractors at fault into three categories: Technical Failures, Financial Failures, and Risk Management Failures.
Risk Failures
This is the least dangerous out of our three categories. Risks must be calculated and included in the estimate. It is in the best interest of both the client and the contractor to ensure a fair budget is set aside to handle unexpected problems, such as materials being out of stock. The contractor may need to find a more expensive way to obtain materials and keep to the schedule. Other potential risks include the availability of people or subcontractors, leading to higher labor costs than initially planned, or unexpected technical issues that may require additional time or materials to maintain the promised level of quality.
The longer the project, the more trades involved, and the less experience the contractor has for a specific type of job, the more risks there are. It's crucial to ensure that risks are budgeted for the project to proceed smoothly, without delays or a reduction in quality.
Technical Failures
Technical failures occur when a contractor signs a job without sufficient knowledge or doesn't allocate enough resources to supervise workers. As a result, mistakes may occur at critical stages, leading to failures in passing city inspections or affecting the project's intended outcome—something unacceptable to the client. Corrections are always more expensive than doing the job correctly initially. Contractors then face a difficult decision—whether to lose money and redo the work or cut corners and use cheaper labor. Most unreliable and unlicensed contractors will opt to cut corners, even if they realize the loss is too significant for them, ultimately abandoning the job.
Financial Failures
This category is attractive due to the price, as some residential contractors attempt to secure projects just to keep busy, planning for minimal or zero profit. The danger here lies in the fact that general contracting involves high-risk operations, and mistakes can happen from time to time. Signing a few zero-profit projects in a row constitutes financial mismanagement, as a company cannot function without profit. Contractors start to cover the lack of profit, damaging the cash flow, and appearing in a "financial pyramid" situation where it's impossible to finish previous projects without securing new ones. This is challenging to identify because a contractor with good reviews, a professional team, a solid history, a job portfolio, and several ongoing jobs could fall into this trap. However, if no new jobs are signed while your project is ongoing, you'll face serious schedule problems towards the end of the project, potentially resulting in the contractor defaulting.
Now, let's discuss how to protect yourself and significantly reduce the chances of encountering problems during your home upgrade.
The first general rule is to always hire a licensed contractor and have a written agreement detailing the scope of work, contract amount, time frame for your project, and terms for termination of the agreement.
Risk Failures:
Ask your potential contractor to show how much is allocated for unforeseen conditions in the estimate. Discuss the risks the contractor can think of. This will encourage the contractor to conduct a simple risk assessment, even if it's not a standard practice to do so.
Technical Failures:
Spotting technical failures can be extremely challenging for someone not in the construction profession. However, you can inquire about warranties and protect your project by ensuring compliance with building permits and inspection practices and regulations. City permits may impose some technical limitations on your project, but a city inspector can help prevent expensive mistakes made by the contractor and ensure the job is done correctly.
Financial Failures:
Ensure the contract has a fair performance payment schedule and adhere to it. If the contractor uses subcontractors or orders custom materials, such as kitchen cabinets, don't hesitate to ask for proof of the deposit being transferred to start manufacturing or other confirmation that the contractor promptly placed the order. It's not common practice to ask for the entire amount of agreements with subcontractors, and you don't need to. Confirmation of timely deposit transfers is all you need to ensure your deposit and progress payments go towards your project, rather than financing other projects.
Maintaining the quality of work and attending to the aspects described in this blog requires resources. Sometimes, attempting to save money by hiring a cheaper contractor could lead to much larger losses, stress, and dissatisfaction with the renovation you paid for.
We hope the information in this blog will help you avoid mistakes, allowing your project to proceed smoothly with the desired quality and within budget.